Click to sign up for the KNEH Email Newsletter
January 31, 2018
Happy 2018 to our KNEH, 97.3fm Catholic Radio listeners!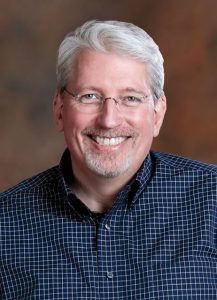 We are very excited to announce that the guest speaker for our 2018 KNEH fundraiser banquet will be Glen Lewerenz from Relevant Radio. Glen Lewerenz brings you the news each day on Relevant Radio during Morning Air® and The Patrick Madrid Show, and is the creator of "Glen's Story Corner". As the co-host of Morning Air, Glen is happy to share his faith and 36 years of radio experience on a daily basis on Relevant Radio. We are so pleased that he is coming to Helena this April for our banquet!
As you may know, there are only 300 banquet tickets available, so we hope that you will not delay in ordering yours. Our banquet will once again be at the Carroll College Campus Center at 6pm, Thursday, April 12, which is 11 days after Easter. You can meet Glen during our reception at 5:30pm. Tickets are at Trinity Books & Gifts or purchase on our website Home Page. Buy 7 tickets and you get an additional ticket FREE, PLUS you'll get a reserved table for 8! Hurry! Tickets will be going fast!
As we begin a new year, we marvel at the positive growth Relevant Radio has experienced during the past several months. Here are just a few of the highlights:
Relevant Radio and Immaculate Heart Radio merged making it the largest Catholic radio network in the country, now broadcasting coast-to-coast across 127 stations in 39 states, providing live, interactive, and original programming all day long.

In addition to Relevant Radio's new show schedule, the Relevant Radio free mobile app has also been updated and now includes many new podcasts and content search. "In Conversation with God" is now a daily podcast meditation on their app.

Beginning Monday, Jan. 15th, Relevant Radio® began airing the Family Rosary Across America, heard at 6pm on KNEH. This is the first LIVE and interactive radio program to bring the entire country together at the same time to pray the rosary.  "The rosary is a most powerful prayer," said Fr. Rocky, Executive Director of Relevant Radio, "We are truly thrilled that we can now bring the entire country together on a daily basis to pray the rosary as a family. To our knowledge, this has never happened before, and we are full of hope that this pious devotion will bring many graces to our families, listeners, Church and country."
We hope that you are enjoying the many new programs on KNEH, 97.3fm. You'll find the new 2018 program guide here on our website. Banquet tickets and program guides are also available at Trinity Books and Gifts store in Helena.
Thank you for your support of KNEH Catholic radio and for telling others about 97.3fm. We don't want to be the best kept secret in town! We want everyone to know about the Good News on Catholic radio!
Yours in Christ, Rose Casey, KNEH General Manager