Click to sign up for the KNEH Email Newsletter
February 1, 2017
Happy 2017 to our KNEH Catholic Radio listeners!
Helena Catholic radio has been on the move, in more ways than one!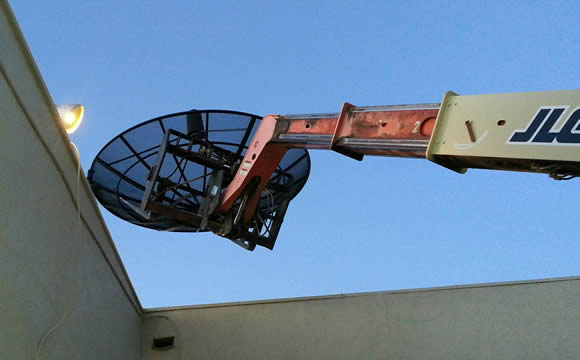 This past December, we moved our satellite dish and lots of other equipment to a new office space. As you can see from the photo, it was quite a job getting the satellite, which is eight feet in diameter, atop the roof. The move went well, thanks to all the people who came to help. Plus we were able to complete the move right before the first big snowfall.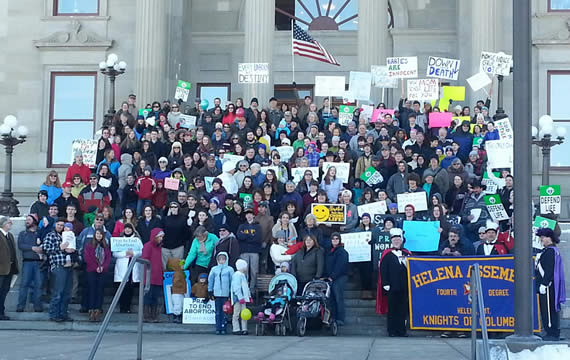 2017 will be filled with many great Catholic events in Helena and we have done our best to keep you up to date on KNEH, 97.3FM, with all of the latest happenings. Here we are at the March for Life on Friday, Jan. 27th outside of the state capitol.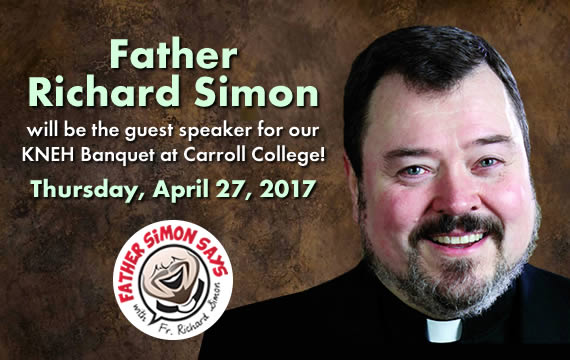 But the BEST event of ALL will be our annual KNEH banquet on Thurs., April 27th at the Carroll College Campus Center with special guest, Fr. Richard Simon, host of "Father Simon Says" as heard on Relevant Radio weekdays, 9am & 5pm on KNEH. Tickets are available at Trinity Books & Gifts, order online, or download a form to order tickets by mail. Buy 7 tickets and get one free PLUS a reserved table! Hurry! They're going fast!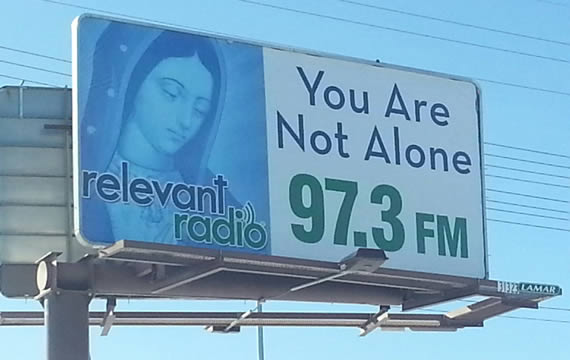 And have you seen our KNEH billboard? It's next to Helena Cycle Center. You'll see it on your left hand side as you are heading south over the overpass on Last Chance Gulch. It's been there since mid-Dec. and will be there until mid-Feb. We're trying to let folks know about Helena Catholic radio, 97.3FM. Look for this billboard to show up at other Helena locations.
Thanks for all that you do to support Catholic radio in Helena. We hope that you will join us on April 27th for a wildly, fun great time with Fr. Richard Simon. We only have 300 banquet tickets, so please don't wait too long to get yours!